Customer Relationship Management is a way of maintaining a digital relationship with your customers. It helps companies track customer interactions, which helps them understand their customers better and serve them better. Without a CRM, sales teams will have to do everything manually, which will take away time that can be used in other areas of the business.
The benefits of CRM software are unlimited. It can help you be more productive and it streamlines your business processes. There are a lot of ways in which a CRM can also help you provide better customer service. If you're a decision-maker in your company and have second thoughts on adapting to a CRM, let me tell you four big reasons that might change your mind.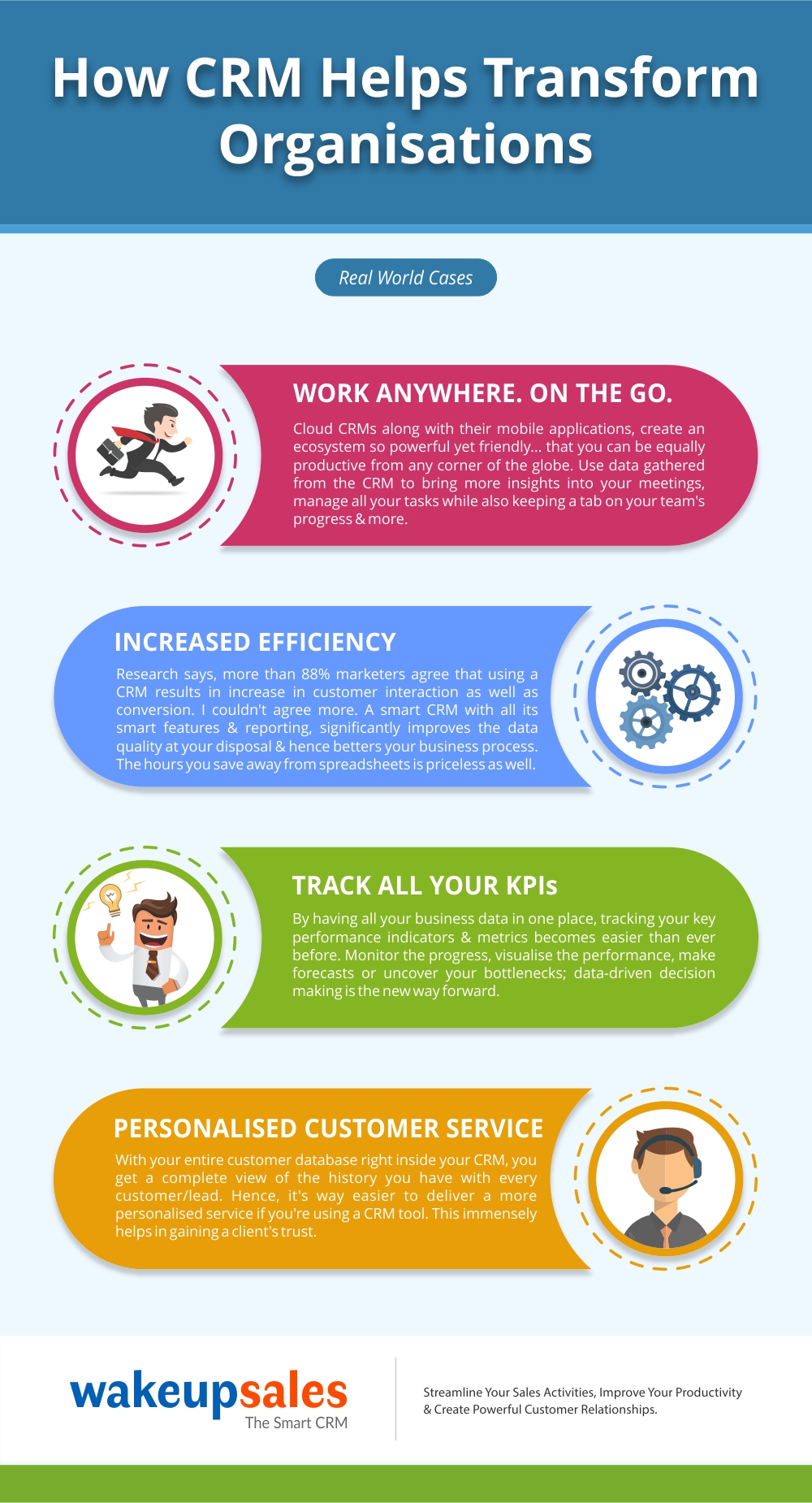 Sounds interesting? Try Wakeupsales CRM, the #1 rated CRM of the Year by Accurate Reviews. It comes with an all-inclusive 30 days Free Trial. Give it a Try 🙂
Share your thoughts on how you think a CRM helps in transforming an organization. I'd love to read your thoughts.