One thing that's constant with a startup is that it will grow, in most cases at an exponential rate. And contrary to popular belief that a CRM is only for medium & large enterprises, a Customer Relationship Management (CRM Tool) in fact works wonders for a startup.  
Customer relationships are important to help your business grow. This helps to manage your business more efficiently and effectively as they grow.
Therefore you need to manage the customer relationships at an early stage of your startup. By following this step you can build momentum and get your business off the ground.
With Customer relationship management software or CRM tools, the entrepreneurs can get more information about customers, track performance and build better marketing campaigns.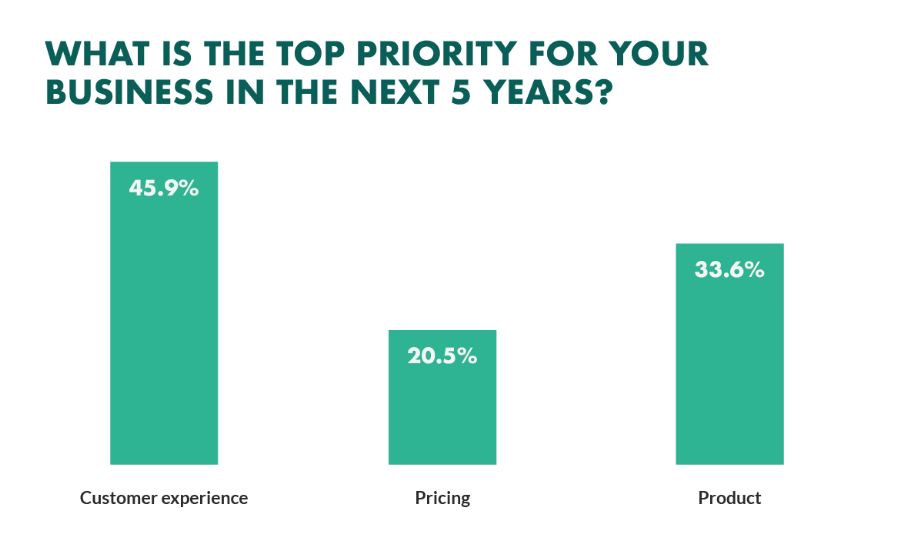 (Source:Superoffice)
Let's talk about how a CRM software can help startups get a head-start:
1. Streamline All The Information
It's very common for startups to get confused with the constant surge in flow of customer information. Very often they tend to miss out on relevant information too.
Imagine having a thousand leads & having to search for the one from a particular city with whom you had an appointment the next day! It's scary.
With the use of a CRM, startups often get an organised visual representation of all the customer data available, so that everything they need is at their disposal all the time.
They are better prepared while interacting with a prospect & don't miss out on even a single piece of information.
"The probability of selling to a new prospect is 5%–20%. The probability of selling to an existing customer is 60%–70%."  MARKETING METRICS
This is absolutely important for a startup, for whom every single customer matters.
Note: Wakeupsales CRM offers a series of features that help streamline customer information for businesses across the globe. The lead management module along with Kanban (pipeline) view is easy to use & gives out all the important information at a glance. No wonder, it's called the ideal 'CRM for Startups' by our users. Take a Trial 
2. Effective Contact Management
A smart modern-day CRM will make each one of your employees look like a Customer Success Champion. That's a fact!
Customer fragmentation is one of the major challenges faced by business managers everywhere across the globe & all they need to avoid is to use a CRM that suits their workflow.
All the important information about a contact is fed to his details page and all the conversations, activities, notes & tasks are logged right in there for the ease of the CRM user. 
Note: Wakeupsales CRM offers a comprehensive contacts module with smart filters, quick actions & so much more. All our users love working on this one. 
3. Get More Customers & Retain Them
Customers are the lifeline of any business. And with bigger players hell-bent on offering flawless customer experience with bigger & better means…
It's always a tough race for startups. That's where use of a CRM makes the difference.  
A CRM keeps track of all the customer deals, transactions, invoices… meaning everyone in your team remains up-to-date with the latest information / happening w.r.t that customer.
Being well informed means the customer feels that you're serious about the job. That's not all. 
You can also send timely reminders & emails to a customer, giving yourself a real good chance at higher customer satisfaction. If they're satisfied & happy, they are more likely to stay.
Note: Wakeupsales CRM offers all of the above & more. There's a lightweight project management module to manage the work progress; a ticket module to raise support tickets & instant closure. With Wakeupsales, there are so many ways you can win your customers.
4. Better Team Collaboration Than Before
As your startup grows, so will your team. There will be people working in separate teams, at separate timings or even different locations.
In such a scenario, managing all your customer information over a spreadsheet often becomes chaotic.
The need of the hour is a platform to seamlessly share all the information at one place & work together as a team without any miscommunication.
A Cloud CRM is what you should look for, as it grants you access to all the latest information at the click of a button… wherever you are; even on a mobile device.
5. Empower Your Employees
There lies an important connection between empowering your employees with getting happy customers. Think of it, you're speaking with a customer service agent for 15 minutes and you want a discount. The agent wants to resolve the issue soon, but they want approval from their manager.
You are already tired and want to conclude this conversation. So it would be much easier when the agent can use their judgement and provide the discount and easily solve the issue.
So in such a situation you can take proper action. Identify what stops your employee from delivering a great customer support experience. You can take a survey to identify the issue in customer experience.
Then follow up these insights to review systematic processes like contact center protocols and CRM software tools. With these effective steps you can manage the customer's experience
Conclusion:
Customer expectations are always high and with word of mouth it travels faster. However, it is not sufficient for business development.
A startup company needs to follow an effective customer experience strategy to achieve success.
Signing up for Wakeupsales' Cloud CRM plans is super easy & hardly takes a minute. Take a FREE Trial to see how you can bring all your teams together with ease 🙂
There's so much more a CRM Software brings to the table, for a startup.
Get insights from the reports & analytics module & take better forecasts for the future, identify your priority customers & give more focus on them, manage your resources efficiently to name a few.
Wakeupsales CRM is a modern-day sales force automation tool to help you attract, manage & win customers with minimum fuss.