If you're into Sales & Marketing, you might be knowing how difficult it is to manage & control a Sales pipeline manually. Add to it the burdens of Project Management & it just becomes a mountain to climb.
Thankfully… the world has come a long way! And you don't have to do all of that manually anymore. All you have to do is Sign Up for the smartest CRM Tool available in the market. The Wakeupsales CRM is simple, smart yet highly productive. No doubt, it's ranked the #1 CRM of the Year 2017 by Accurate Reviews.
Our sole aim here at Wakeupsales is to ease peoples' lives. So let's take a look at how the Wakeupsales CRM makes things a lot easier than before…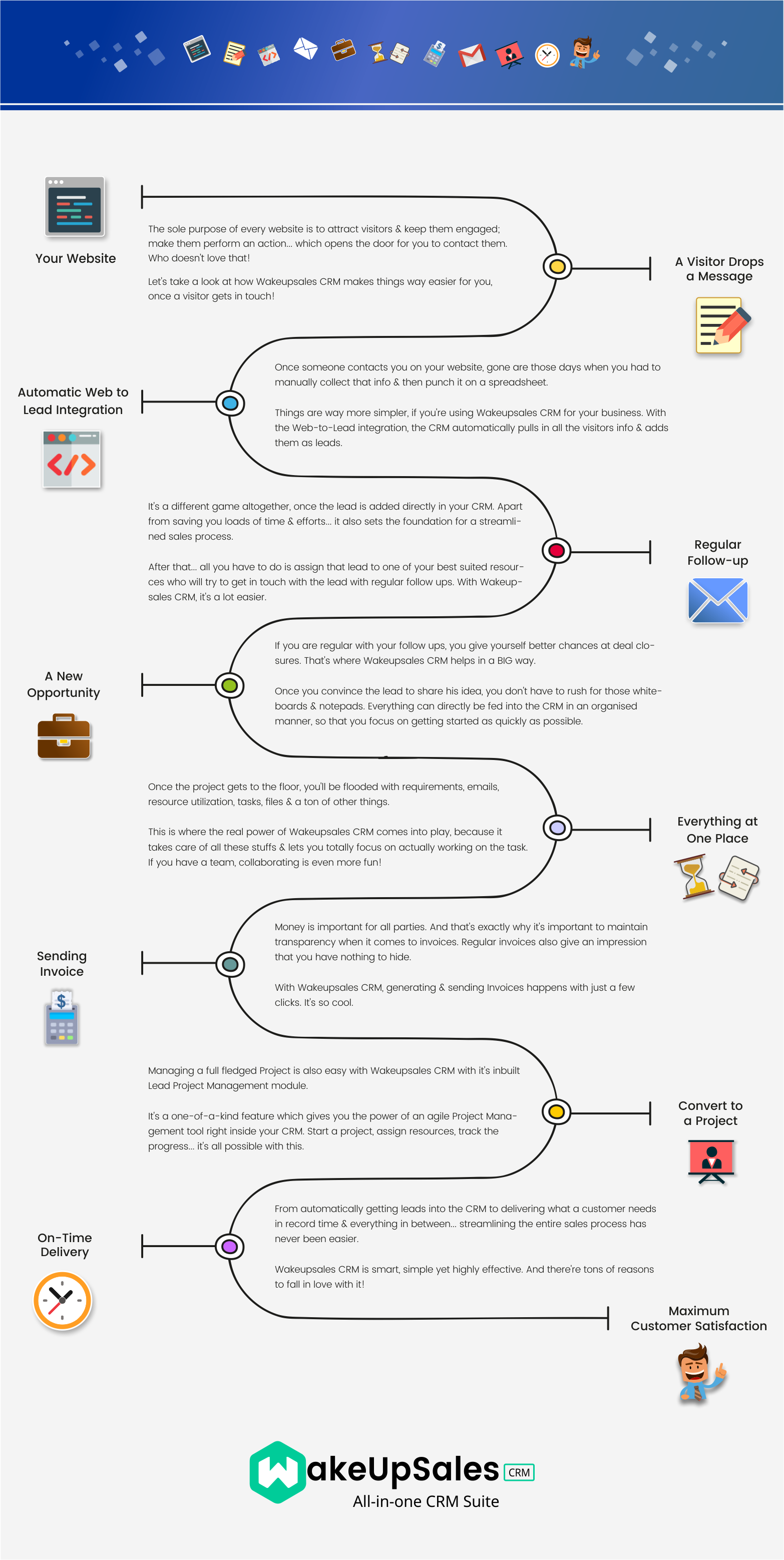 Are you still not on Wakeupsales CRM yet? Get Started right now! It hardly takes a second 🙂
If you're already a Wakeupsales CRM user, please share your experiences below & let us know how we can improve.
Cheers!