This has been a long time coming! And now that it's here, I can't wait to share it with you all. The 'Lead Project Management Plugin' is now live & available for purchase.
We believe this will change the way people multi-task, with all the features of an agile project management module right inside a CRM tool. It's so cool.
What It Does
Convert any opportunity into a project, & manage tasks that are specific to the respective lead/opportunity. There's so much more you can do, in so less time. Has to be one of our most productive plugins.
Say Goodbye to switching between your Project Management Tool & your CRM, Permanently.
How It Helps
Save at least two dozen hours every month from switching between your project management tools & your Wakeupsales CRM. The Lead Project Management plugin offers you a chance to convert an opportunity into project & manage it in every possible way.
Here are a few benefits:
Improved Customer Engagement

Create Projects from Opportunities

Comprehensive Project Management Module

Better Customer Satisfaction

Boost in Revenue
Sneak Peek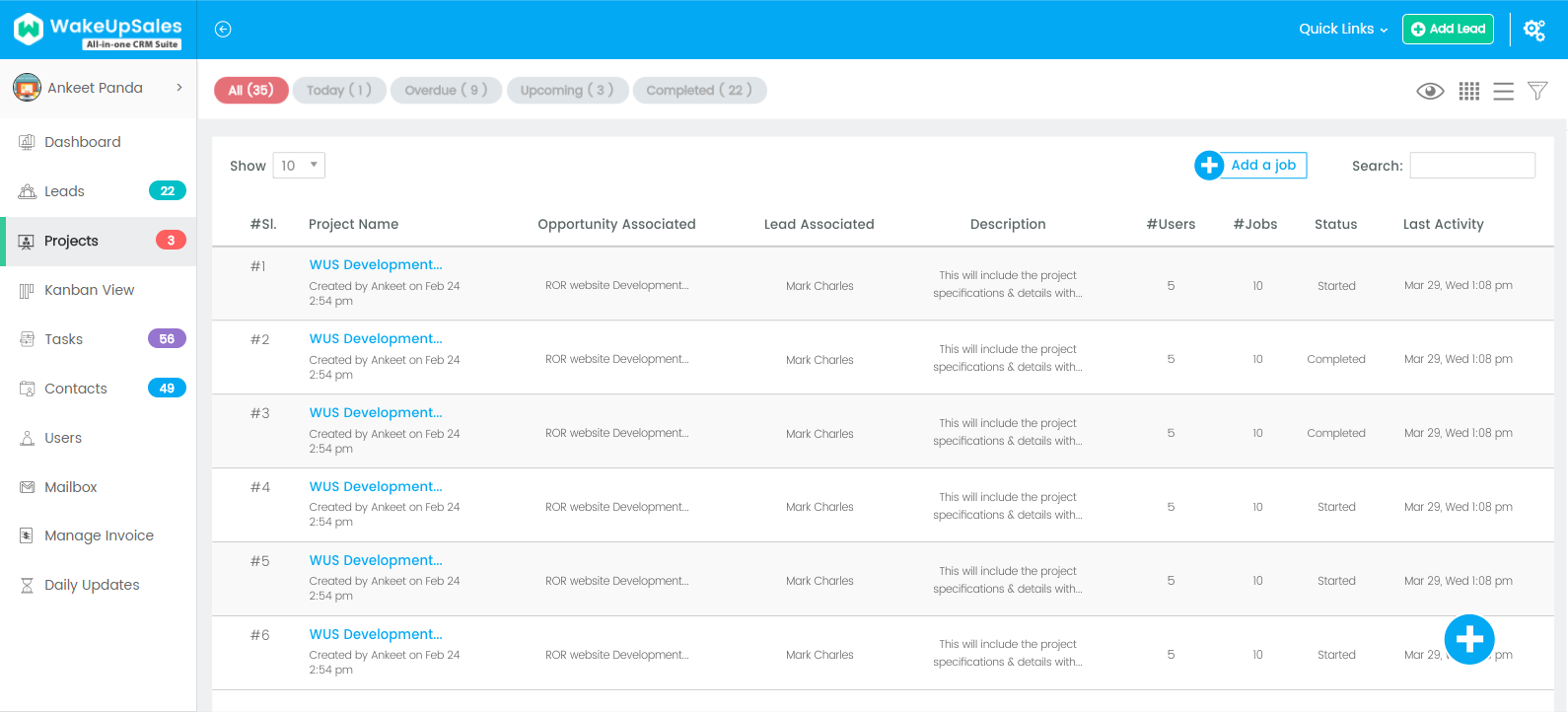 The Projects Listing Page: where all your projects are shown in an organised way 🙂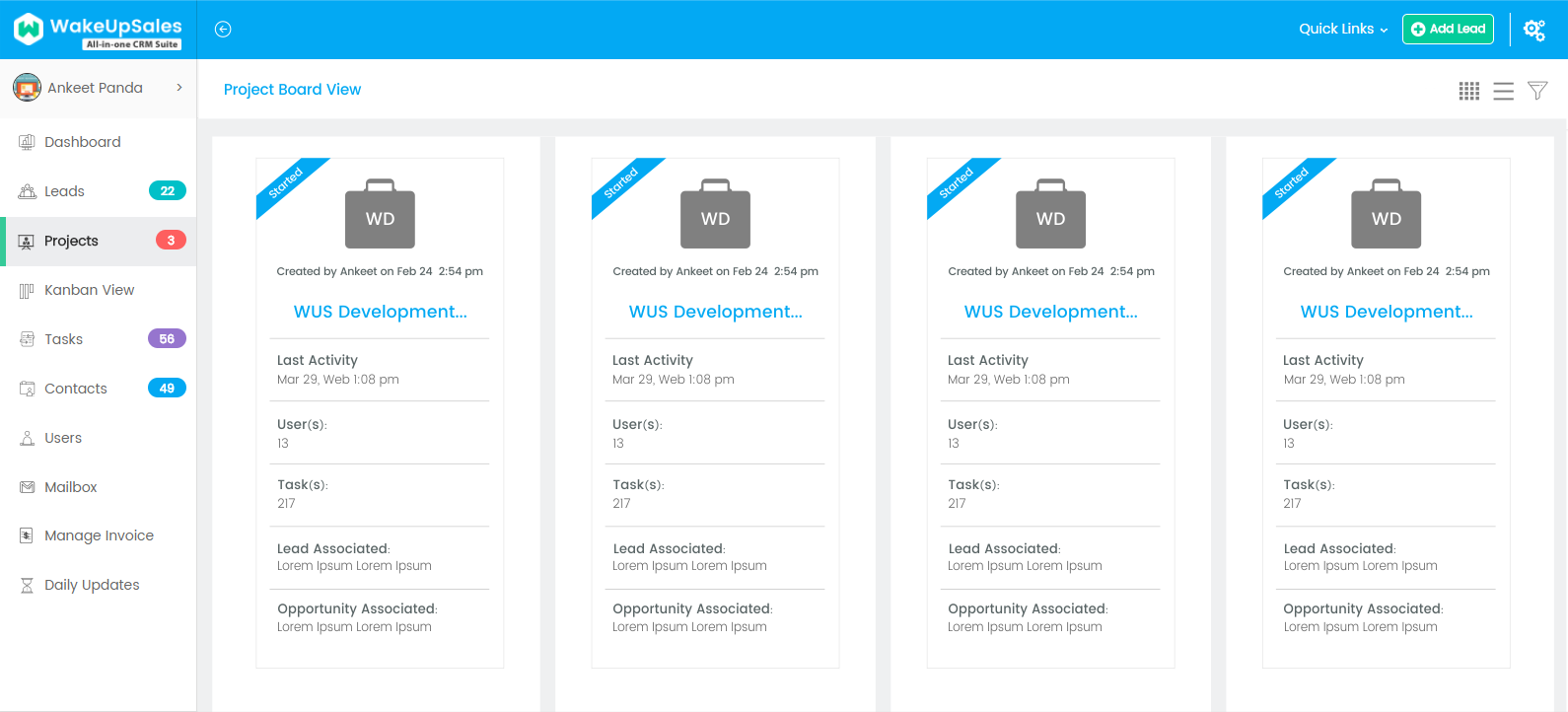 The Projects Board View: Everything that's important in a project is available at a glance. It's so helpful.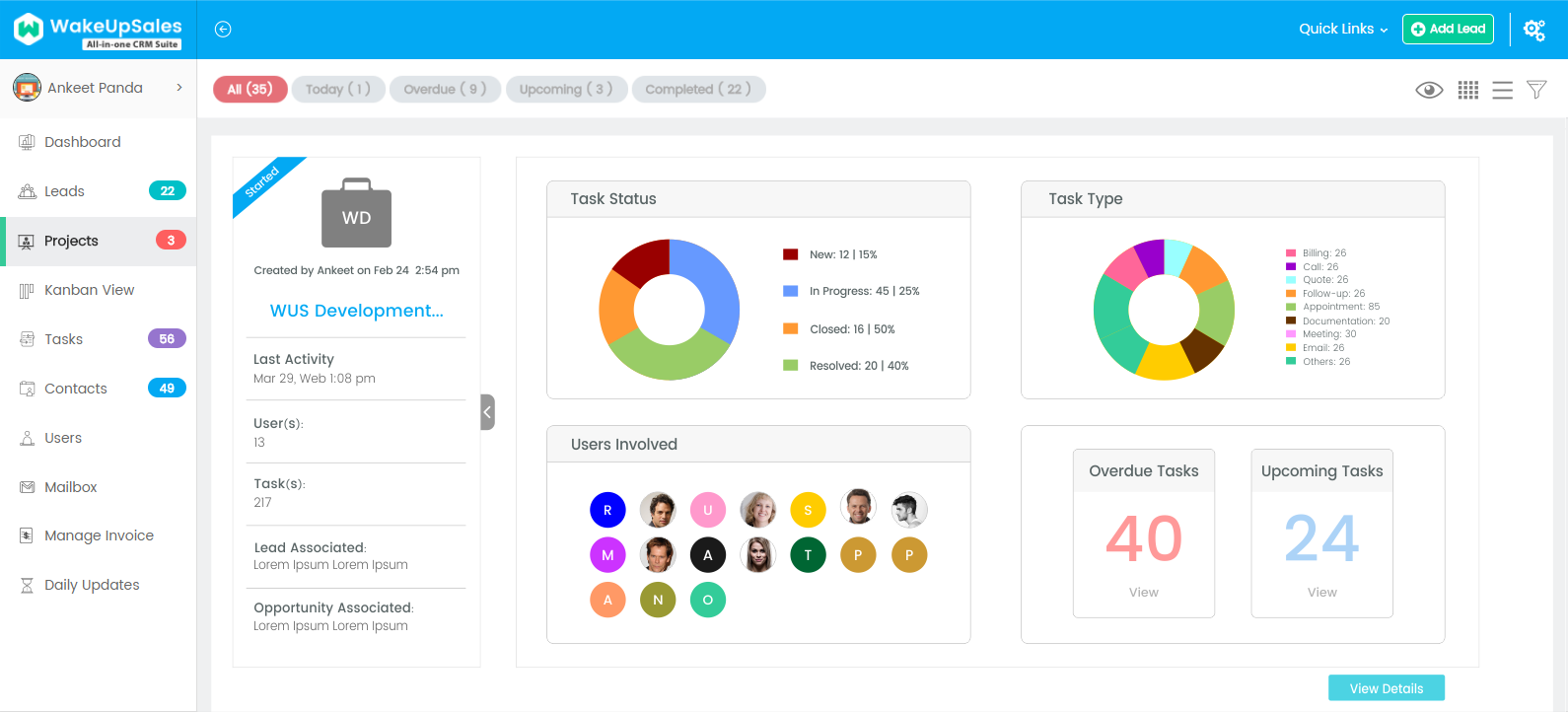 The Project Detail View: Everything related to your projects… all-in-all-out, shown in a beautiful way.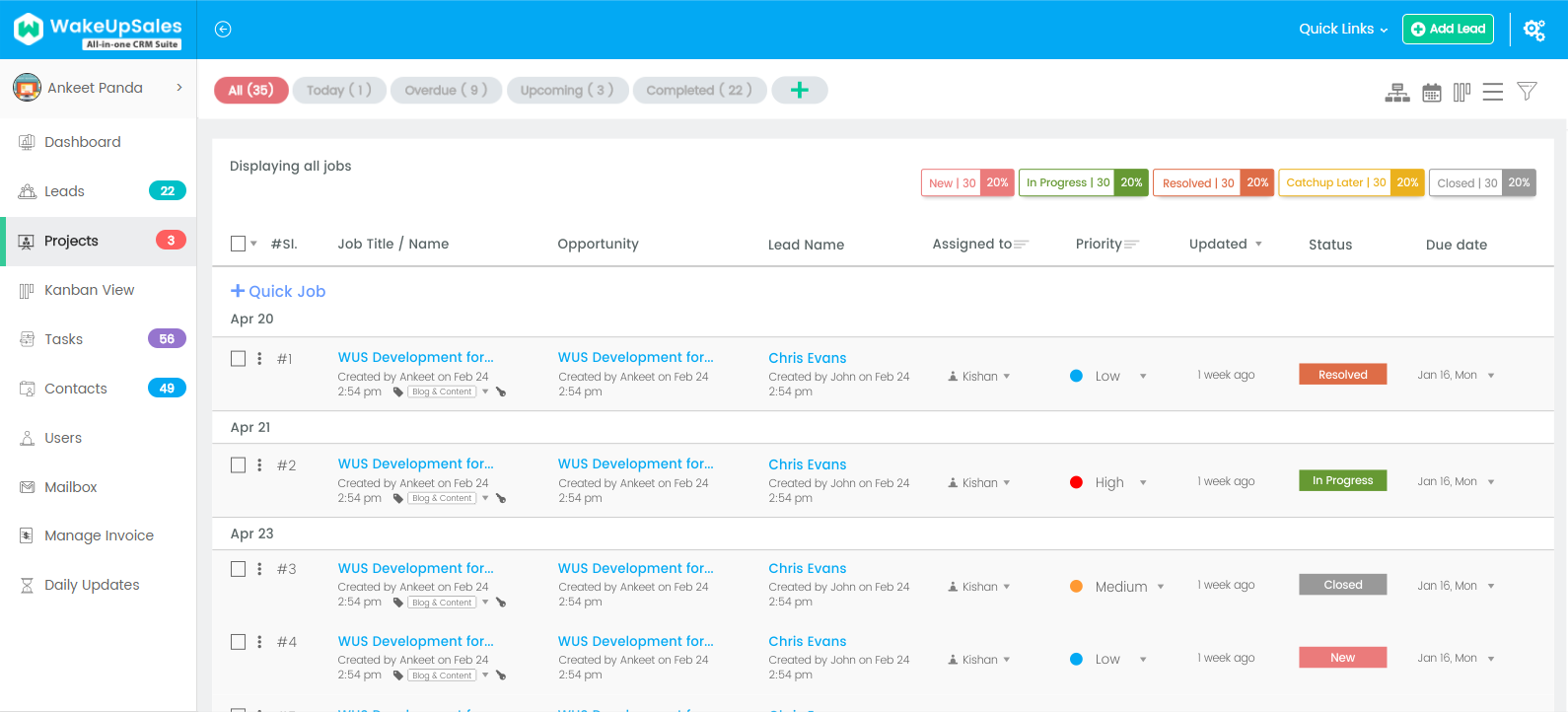 The Projects Job-Group View: Lists all your projects under specific Job-Groups as defined by you.
Setting up the Lead Project Management plugin with Wakeupsales is easy. Check out the Installation Guide, FAQs & Requirements… right here.
More so, there's a whole bunch of exciting add-ons to choose from. Explore our Marketplace. 🙂
If you're not on Wakeupsales yet, download the latest version right here.
Already a Wakeupsales user? Learn more about the "Lead Project Management" Plugin right here. 🙂