In the simplest of words, Customers Relationship Management is a popular practice of taking good care of your customers & their needs in a timely manner… resulting in a mutually beneficial relationship.
Even though the concept has withstood the test of time, there have been vast improvements on the way it's done. And most likely it's going to be that way in the coming future as well. No one can predict the future, but considering the market trends & changes in consumer behavior… here're a few trends in CRM that I think are going to become BIG in the near future.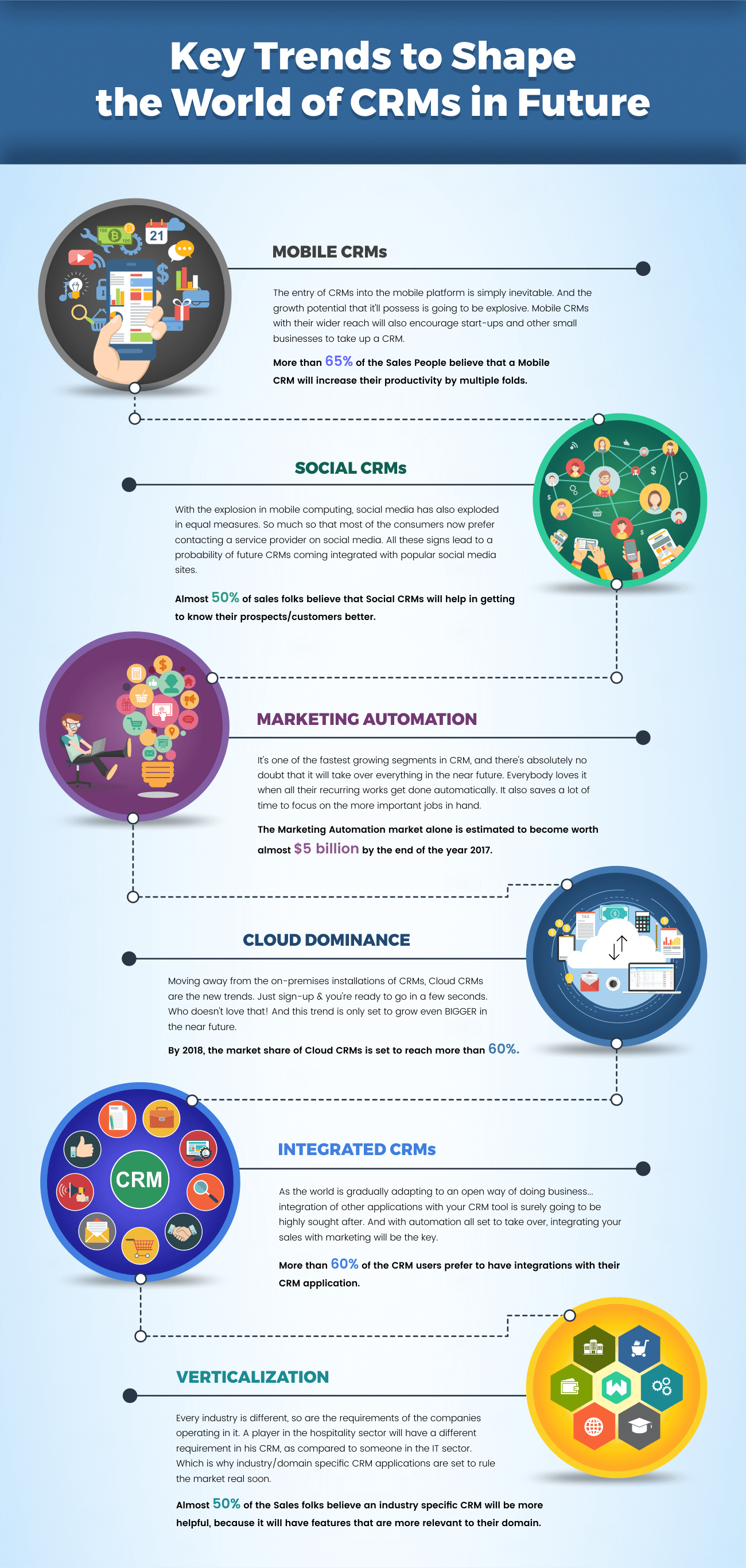 Customization is the need of the hour & Wakeupsales CRM is built in such a way that it caters to businesses of all scales & size. More so it can also be totally customized to suit your business needs.
And yes, it's ranked #1 CRM of the Year 2017 by Accurate Reviews. Not on Wakeupsales yet? Signing Up is pretty easy 🙂
Let me know if you've something that will become BIG in the near future. I'd be happy to read your opinions.